Microfridge rentals are available for just $199.99 per year
MicroFridge® with Safe Plug® is the original combination appliance, designed for the collegiate environment. Hundreds of thousands of students nationwide have enjoyed the convenience of a MicroFridge® with Safe Plug® in their rooms. There are no exposed heating elements and MicroFridge® with Safe Plug®'s patented internal circuitry is designed to reduce energy consumption. PLUS, we provide FREE pick up and delivery to your campus.
Important information:
Only one MicroFridge can be placed in each room. If both roommates reserve one, we will automatically refund one order.
Order by August 1st and your MicroFridge will be in your room before you arrive on campus.
You can bring your own fridge but standalone microwaves are not allowed in residence halls.
Order yours for the semester or the year! For SUMMER RENTALS, please call The Campus Store at 607-753-4622.

If you move to another dorm room after you arrive, it will be your responsibility to move your MicroFridge to the new location. Handcarts are available in each dorm. Please fill out this request for Room Change online for record purposes.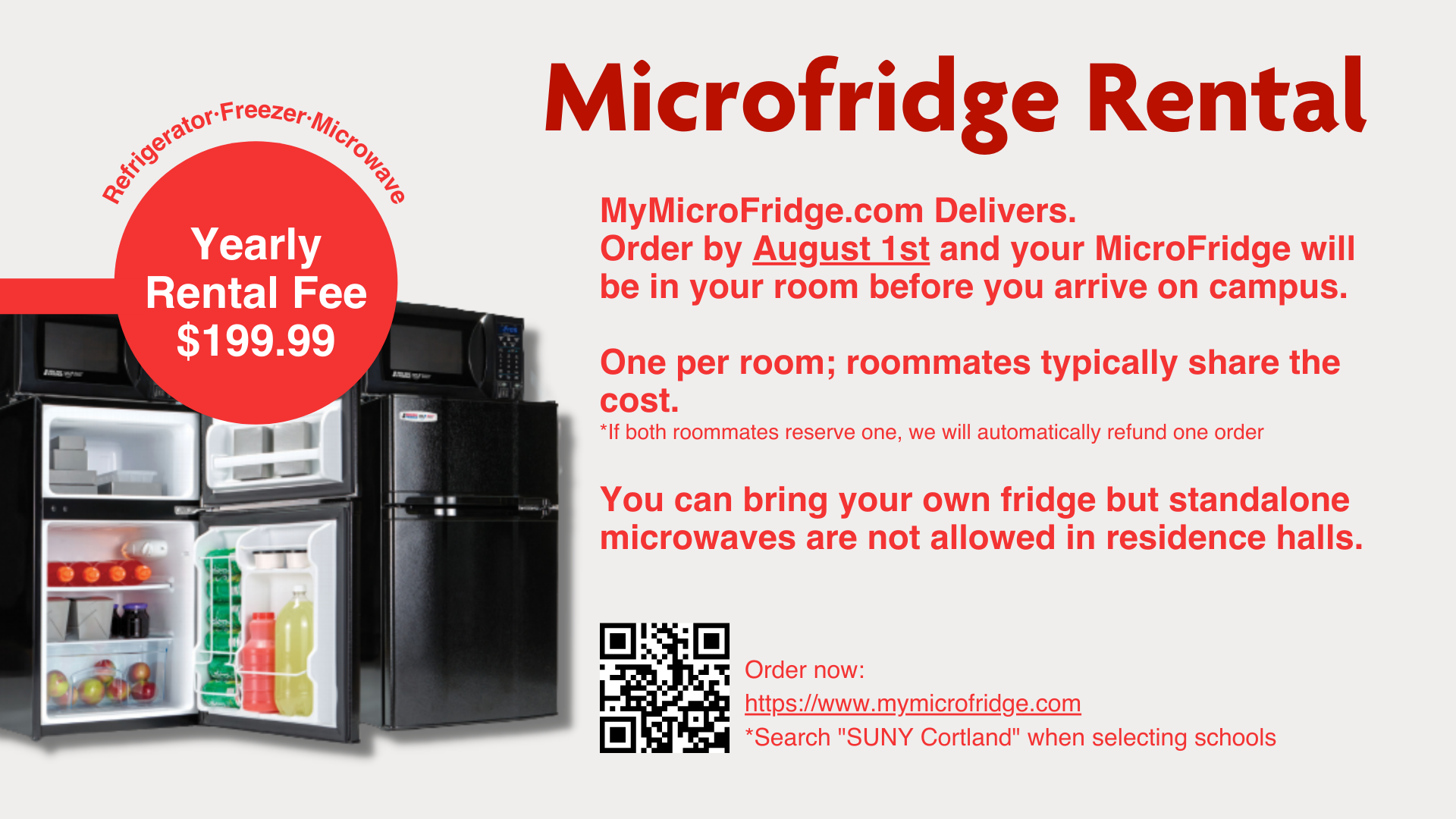 Comments, Concerns, Kudos — send an email or text message to asc@cortland.edu