Cortland named one of nation's healthiest campuses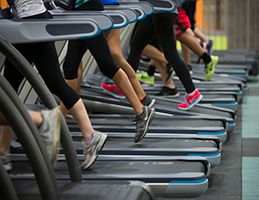 SUNY Cortland is one of a handful of higher education institutions nationwide to fulfill all the requirements for recognition as one of the healthiest campuses in the United States.
Partnership for a Healthier America, a non-profit organization dedicated to encouraging healthy eating, exercising and other behaviors, notified Cortland that the university had successfully completed its three-year commitment to implement a daunting list of initiatives.
Cortland will be formally recognized for the accomplishment this spring, at the Partnership's annual summit meeting in Chicago. Only 32 colleges nationwide have earned that honor. In the 64-campus State University of New York system, besides Cortland only Binghamton University has achieved it.
"We deeply appreciate this acknowledgment," SUNY Cortland President Erik J. Bitterbaum said. "It demonstrates on paper what we already knew in our hearts, that SUNY Cortland offers an encouraging environment for active lifestyles, good nutrition and healthy choices."