New Dining Option: Chick-N-Bap comes to campus March 9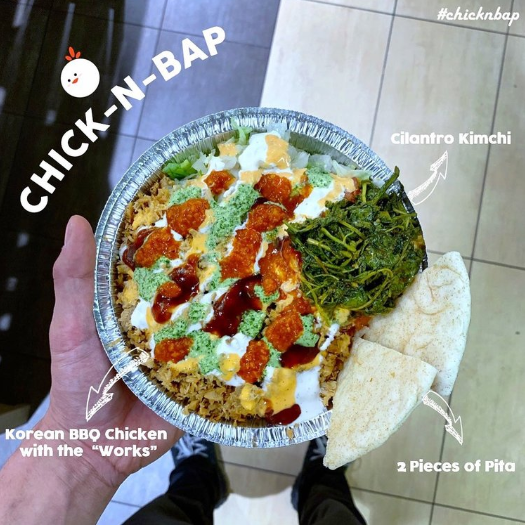 March 9-13, Mon. - Fri.,11:30 a.m. - 2:30 pm
March 16 through the end of the semester
Mon. - Fri., 11 a.m. - 7 p.m.
Bap means "rice" or "a meal" in Korean so the name Chick-N-Bap naturally shows their Korean take on the iconic NYC Chicken and Rice platter. The "pop-up" shop will accept Dining Dollars, Connections/Privileges, cash, credit and debit cards.
Stop by and give it a try! Chick-N-Bap is very popular at SUNY Binghamton and Ithaca College.